Graner Joseph Gracius
Instructor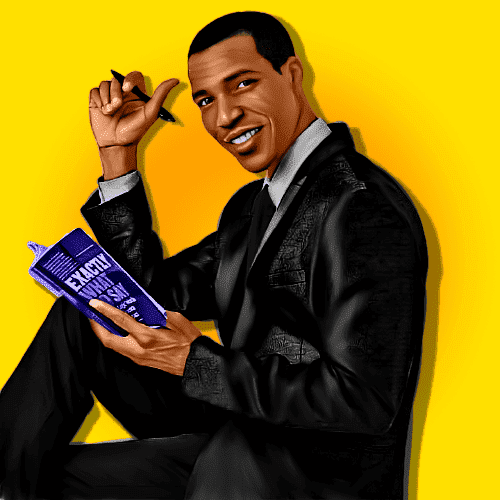 Instructor Bio
I am a passion-driven crypto coach who wants to do something different in the Haitian community. I have a Master's Degree in Telecommunications and Networking. I am an entrepreneur, a digital asset investor, and a motivator/influencer.
I am also a preacher, a wedding MC, and a polyglot. I speak English, French, Chinese, Haitian Creole and a bit of Spanish.
I follow the Basic Instructions Before Leaving Earth to stay connected with my Father in Heaven.
Teacher Courses
Cryptocurrency & Blockchain
Si Fè 2~300 Dola Pa Jou San Salè Travay ou pa ladann se te rèv ou fòk ou pran kou sa! Jan w tande a, ou ka fè $3000/Mwa san w pap travay ak ...
Cryptocurrency & Blockchain
Apre Kriptomone Senplifye se MetaMask ak DeFi Senplifye! Kriptomone pagen bagay ki pi enteresan pase l, men se konsa tou li estresan le tout sa w f...
Cryptocurrency & Blockchain
Kou Kiptomonè sa fèt pou tout Ayisyen kèlkeswa kote w ye nan lemond. Menmsi w pa konn anyen ditou, oswa w konnen kèk bagay deja men ou vle ogmante ...