Cours de Piano pour débutant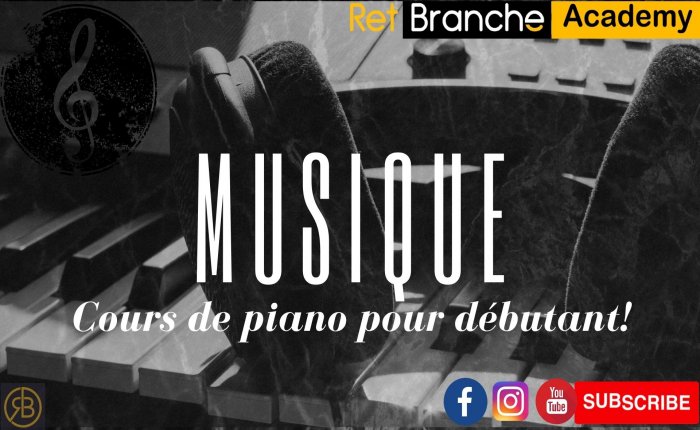 Description
Ou renmen mizik? Ou ta renmen konn jwe yon enstriman? Ebyen byenvini nan kou mizik pou debitan sou platfom Ret Branche Academy a.
Kou sa dedye espesyalman ak sila yo ki ta renmen konn jwe Piano. Men tou, si'w se yon moun ki gen enterè pou mizik oswa ou ta renmen gen yon ide jeneral de tewori mizikal, n'ap kontan genyen'w nan klas la tou. Menmsi ou pa konn anyen nan mizik pa enkyete'w, jis ret branche…!
Deja, mèsi pou konfyans ou plase nan nou. Pa bliye pataje video a, epi envite yon zanmi pou vin swiv kou a avè'w sou www.retbranche.com
Lizay !
Elie
Module I
Module II
4
Lignes & Interlignes Supplémentaires
Module III
1
Pozisyon men yo sou piano a
Module IV
Module IV
3
Ekzèsis (2) – Au claire de la lune
Be the first to add a review.
Please,
login
to leave a review
Cours de Piano pour débutant