Logo Design Pour Tous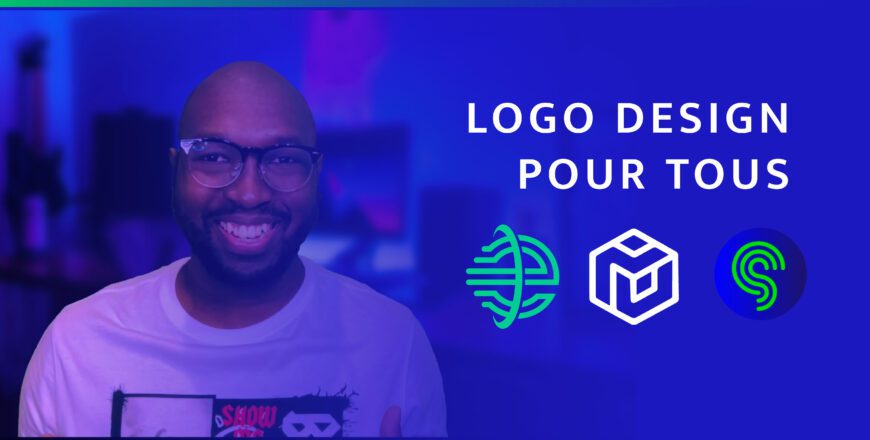 La conception de logo est l'une des compétences les plus courantes dont vous avez besoin dans l'industrie du design graphique. Le logo est la première impression de toute marque et il doit avoir un aspect professionnel pour renforcer la notoriété de la marque.
Dans ce cours, je vais vous apporter des conseils et des principes de conception qui vous aideront à concevoir un logo efficace.
Nous passerons en revue le processus de conception de la création de différents types de logos et vous montrerons les outils et les méthodes de réflexion.
Connaître les bons conseils améliorera votre flux de travail de conception graphique et vous donnera globalement un joli portfolio pour attirer du travail.
Points clés à retenir :
Principes de conception de logo Processus de conception de la création d'un " logomark ".
Styles et types de logos La génération d'idées Flux de travail Adobe Illustrator Conseils et astuces de conception de logo
Tout ce dont vous aurez besoin pour ce cours est Adobe Illustrator (essai gratuit), j'utilise CC mais les autres versions conviennent.
Entwodiksyon
2
0.2 Rete Konekte ak Pwofesè a, kóman e ki kote pou'w poze kesyon sou sit la.
3
0.3 Kisa nou pwal aprann nan Kou logo sa a.
4
0.4 Lojisyèl pou nou itilize
Logo Design
2
1.1.1 Kèk senból nan tan pase
3
1.2 Kisa Ki Logo Design ?
5
1.2.1 Kisa yon logo ye ( Kòman yo logo dwe ye )
8
1.3.1 Premye tip logo ( kilè pou'w itilize l)
10
1.3.2 Dezyèm tip logo (kilè pou'w itilize l )
16
1.4 Tout tip logo yo ( Rezime )
2- Astuces et conseils
1
Un logo est-il une marque ?
2
Etude de cas ( Logo Design + Branding )
3
Kèk Tèm teknik ou dwe konnen
3- Logo Inspiration
2
Inspiration de livres + Outils
4 - Création d'une marque de logo
1
Création d'une marque de logo
3
Extension de la marque du logo
6
Présentations du logo aux clients
7
Feuille de style / Guide d'une page
5 -Où trouver des clients et vendre vos Logos
2
Comment trouver des clients
6 - Processus de Logo Conception pour un client
2
Entretien/sondage avec les clients
3
Moodboards et inspiration
Kou sa a se pou tout moun ki ta renmen vini yon logo designer.
non, nan kou sa wap aprann metod ak teknik pou itilize e respekte pou'w kreye logo. Si'w anvi suiv yon kou sou Tools pou itilize yo pa ezite mete nou o kouran.
Be the first to add a review.
Please,
login
to leave a review