Seyans Pratik Crypto Pou Sila Ki Fèk Ap Kòmanse (Live Workshop)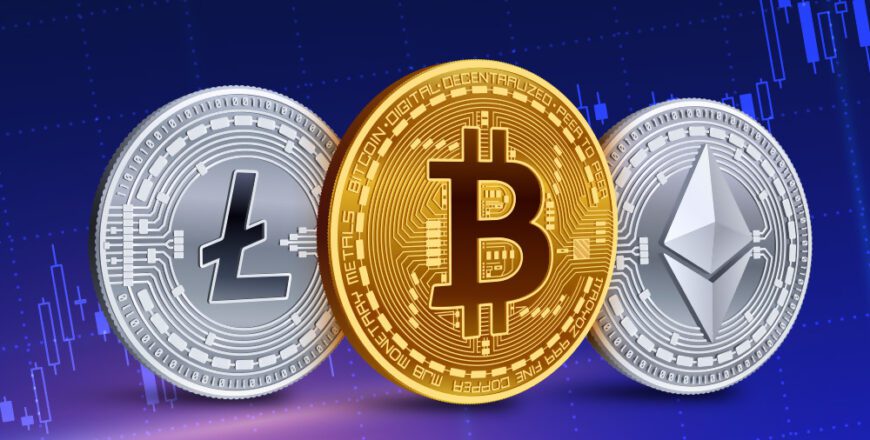 Description
Pawòl la di: "Kapab Pa Soufri"…
… Donk ou pa ka gen lajan'w nan men'w ou deside envesti nan crypto-monnaie paske'w wè gen lavi epi'w pa ka jwenn yon konesè pran men'w, gide'w, montre'w ki jan pou byen demare san'w pa fè fo pa.
Eben se sak fè nou lanse LIVE WORKSHOP sa.
Dimanch kap 19 ak 26 Desanm 2021, @ 8:30PM nan lè Haiti, nou pral montre 100 moun ki fèk ap kòmanse nan crypto:
Ki kote ak ki jan pou yo analize mache crypto a,
Ki kote ak ki jan pou yo achte, vann ak transfere crypto sou wallet yo,
Ki kote pou yo sere crypto yo pou vòlò sou entènèt pa pran yo nan men yo,
Ki kote ak ki jan yo ka fè revni pasif chak semenn ak crypto yo,
Ki pi bon kote ak ki jan yo ka prete lajan sou crypto yo.
Se pa pale mete la, nap ba'w teori "bien entendu" men nou pral fè'w fè pratik tou, donk ou pa sipoze kite sal la san'w pa poze aksyon konkrè sou tout sa nou mansyone yo.
Mezanmi! Si yon moun ta vle vini lib nan finans li tout bon vre nan ane kap vini yo, crypto-monnaie se cheval ki pi rapid nan kous la, e nou menm nou la, nou deside ede'w avanse.
Plas nan rankont LIVE sa yo limite, se 100 moun sèlman nap ka jere. Pye kout pran devan!
PS. Nap rekòde tou 2 seyans pratik sa yo, men replay yo ap disponib sèlman pou sila ki gen aksè ak workshop yo.
What to learn?
Lè'w fini ak live training sa ou pap yon debitan nan koze crypto-monnaie ankò. Wap konn ki jan pou analize mache a, ki jan pou achte ak vann crypto, ki jan pou pwoteje tèt ou kont move lawon (hackers) kap chèche volè aktif ou, ki jan pou fè revni pasif epi prete lajan sou crypto'w yo.
Requirements
Depi'w enterese envesti nan mache crypto epi'w konn ki jan pou kreye yon email ou kalifye pou swiv LIVE workshop sa.
INTRO
1
Byenvini Nan LIVE WORKSHOP Sa
SEYANS PRATIK 1
1
(PART 1) Seyans Pratik Crypto Pou Sila Ki Fèk Ap Kòmanse
SEYANS PRATIK 2
1
(PART 2) Seyans Pratik Crypto Pou Sila Ki Fèk Ap Kòmanse
2
Replay Seyans Pratik Crypto Pou Debitan – JAN 2, 2022
Be the first to add a review.
Please,
login
to leave a review
Seyans Pratik Crypto Pou Sila Ki Fèk Ap Kòmanse (Live Workshop)