Pòtfolyo Majik (Seminè)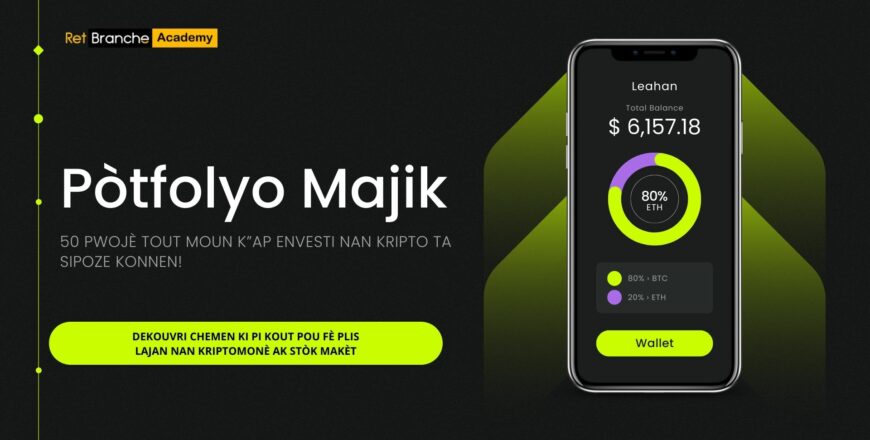 50 PWOJÈ TOUT MOUN K"AP ENVESTI NAN KRIPTO TA SIPOZE KONNEN!
DEKOUVRI CHEMEN KI PI KOUT POU FÈ PLIS
LAJAN NAN KRIPTOMONÈ AK STÒK MAKÈT
MEN KISA'W PWAL APRANN NAN SEMINÈ SA …
Pou debitan yo, nou pwal aprann poukisa nou dwe envesti nan kriptomonè e ki kote nou dwe kòmanse. 
Pou moun ki deja gen nivo yo nou pwal aprann tout sekrè ki genyen nan jesyon pòtfolyo.
Anplis de sa yo, nou pwal aprann senk (5) erè pou nou evite, senk (5) teknik pou nou aplike epi 50 kriptomonè pou'n konsidere mete nan pòtfolyo nou.
Pou moun kap kòmanse Envesti yo, Portfolyo Majik sa pral fè w pase devan anpil moun nan Kripto!
Pou moun kap Envesti men ki manke metrize pwotokòl desantralize yo ak echanj santralize yo nou pral mete'w sou men w!
Kripto fè moun fè lajan fasil konsa moun pèdi kòb fasil,
Vin pran fòmil ki pi senp ki toujou mache a, Siksè = Anvi*Konesans*Aplikasyon (SAKA la ka wèl)
Seminè sa a te fèt 10/11 Septanm 2022, w kapab toujou regade videyo seyans yo si'w entèrese.
Be the first to add a review.
Please,
login
to leave a review