Screencast, montage vidéo & animation avec Screenflow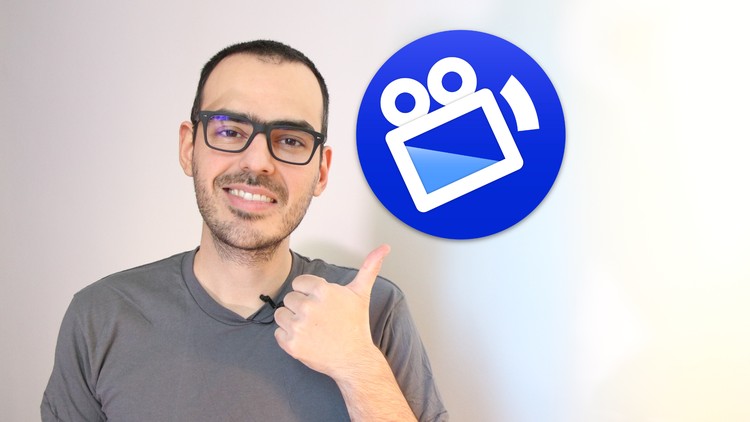 Le cours le plus complet sur Screenflow 6 et le screencasting (l'enregistrement d'écran) disponible sur udemy France : de l'enregistrement, au montage, aux effets spéciaux et animation jusqu'à l'exportation de votre projet.
EXCLUSIF : SATISFAIT OU REMBOURSÉ durant 30 jours !
Sans passer en revue chaque menu un par un, allons directement à l'essentiel et aux exemples pratiques vous permettant d'acquérir à chaque leçon des compétences précises et utiles.
Ce cours a été construit afin de vous donner les moyens et la méthodologie pour réaliser des afin d'acquérir de nouvelles connaissances professionnelles qui vont vous servir au quotidien et vous permettre d'évoluer professionnellement.
Les bases du screencasting
L'enregistrement d'écran d'appareil iOS ou Android
Le montage vidéo
L'animation et le motion design
L'export et la diffusion
Pouvoir capter, monter, animer et exporter des vidéos de haute qualité va vous servir tout au long de votre parcours professionnel et à titre personnel pour faire la différence. C'est un ensemble de compétences très rares qui permet de vous démarquer et d'être reconnu !
À la fin de ce cours, si vous le suivez en entier et réussissez l'ensemble des quizz : obtenez votre certification électronique à insérer dans vos CV et profil LinkedIn.
You can view and review the lecture materials indefinitely, like an on-demand channel.
Definitely! If you have an internet connection, courses on Udemy are available on any device at any time. If you don't have an internet connection, some instructors also let their students download course lectures. That's up to the instructor though, so make sure you get on their good side!
Be the first to add a review.
Please,
login
to leave a review
Screencast, montage vidéo & animation avec Screenflow