Achte an Chin, Pa Fè Erè FATAL Sa Yo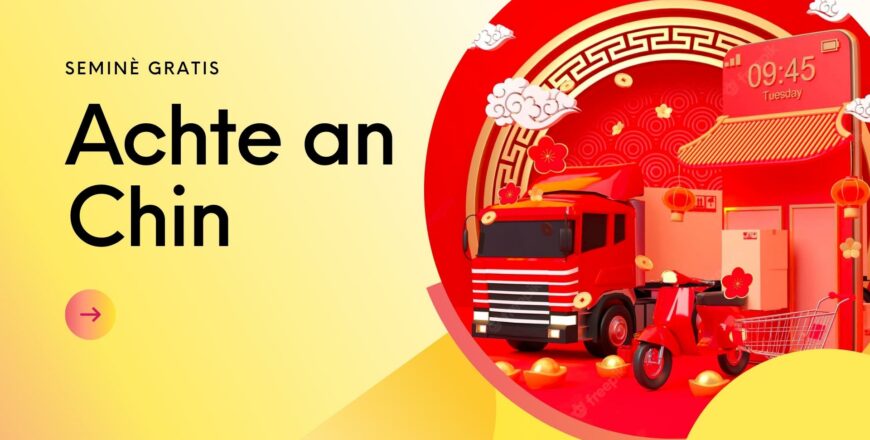 Se pa yon sekrè pou pèsonn ke Lachin 🇨🇳 se faktori mond la. Si ou pa kwè sa, jis voye je ou gade anbalaj pwodwi ki lakay ou, w'ap konstake ke majorite make "Made in China" ki vle di fabrike an Chin. Kounye a kesyon ou ka poze tèt ou: se pou ki rezon tout biznis sa yo deside achte an Chin, pouki yo pa achte lakay yo pito, oswa kay zòt?
Repons la senp, China gen pi bon deal 😎 pa gen tankou li nan yon pakèt kategori pwodwi. Sote ponpe, si ou vle fè pwofi tout bon vre pou biznis ou grandi, pou konpetisyon an pa bwè ou, se Lachin pou achte pwodwi sa yo, period. Pa gen pale anpil, ni literati nan sa 😜 😁
E konsa tou nan chèche jwi gwo avantaj sila, anpil antreprenè nan pote boure yo, pèdi gwo lajan nan voye achte pwodwi an Chin paske yo pa respekte yon seri de prensip. Erè sa yo konn tèlman fatal, anpil biznis sa yo tou fè fayit la pou la. Gwo biznis, ti biznis tout pran kou!
Achte an Chin se youn nan pi bon desizyon ou te ka pran pou biznis ou, men fòk ou fè sa ak kè poze, tèt frèt. Pouki m di sa?
An pasan, non pa'm se James Lissaint, yon antreprenè ayisyen k'ap viv an Chin depi 2006, se la nou etidye, se la nou fè biznis nou, se la nou marye, se la n'ap leve timoun nou, etc.
Depi 2010 mwen ak madanm mwen (ki chinwaz an pasan) nou ouvè yon biznis ki ede gason kou fanm vanyan ki nan komès jwi de yon pakèt opòtinite ke China ofri ki pèmèt biznis moun sa yo dekole.
Apre 12 lane depi n'ap fè sa, nou wè bagay… bon bagay, move bagay…. Se pou tèt sa, m deside lanse yon seminè GRATIS TI CHERI jou k'ap Dimanch 18 Septanm 2022 a, a 9 p.m. (nan lè Ayiti) pou mwen eksplike ou ki jan Lachin nan fonksyone, ki erè ou dwe evite pou biznis ou pa kraze demen maten, men kontinye fleri.
Rantre nan kou sila, sa pap koute ou yon santim. M garanti ou se youn nan meyè desizyon ou te ka pran ane sa, si toutfwa komès ak Lachin enterese ou tout bon vre.
2
Pou sila ki gen pwoblèm mwayen pèman pou achte an Chin
3
Bagay Ou Dwe Konnen ak Evite nan Achte Machandiz an Chin
4
Live Seminè "17 Erè Pou Pa Fè Lè W'ap Achte An Chin"
Be the first to add a review.
Please,
login
to leave a review
Achte an Chin, Pa Fè Erè FATAL Sa Yo