TikTok Marketing : le guide complet pour réussir !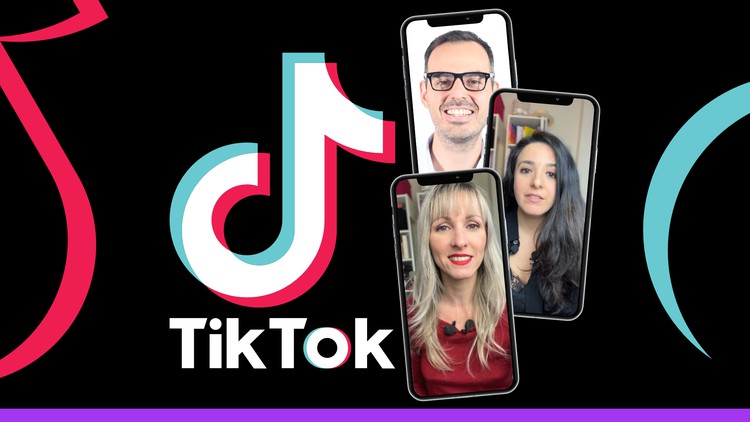 Le cours sur TikTok Marketing le plus complet disponible sur Udemy : Comment réussir votre marketing et votre communication sur ce nouveau réseau absolument incroyable en termes de contenus, de créativité et d'audiences.
EXCLUSIF : SATISFAIT OU REMBOURSÉ durant 30 jours !
Ce cours a été construit afin de vous donner les moyens et la méthodologie pour construire rapidement votre stratégie marketing afin d'augmenter vos ventes, d'attirer de nouveaux clients et de maîtriser TikTok.
Sans bla-bla ni termes techniques ou publicitaires, comment appréhender, comprendre, définir sa stratégie et mettre en place des actions simples pour obtenir des résultats.
Au programme :
Introduction au cours et présentation de TikTok
Pourquoi Tiktok est-il si différent ?
Les conseils pour réussir et percer !
Le lexique de TikTok
Les audiences : qui toucher sur ce réseau
Exemple de comptes pros
Le matériel (audio / stabilité / lumière)
La boîte à outils
Avant de se lancer
Se lancer sur TikTok !
Je crée des TikTok !
Créer un TikTok avec une transition visuelle + des effets
Réaliser un Collage ou un Duo
Internet regorgent de futurs clients et de personnes qui s'intéressent à ce que vous faites, découvrez comment vous connecter avec et comment passer d'utilisateurs inconnus à des clients qui promeuvent votre marque !
À la fin de ce cours, si vous le suivez en entier et réussissez l'ensemble des quizz : obtenez votre certification électronique à insérer dans vos CV et profil LinkedIn.
You can view and review the lecture materials indefinitely, like an on-demand channel.
Definitely! If you have an internet connection, courses on Udemy are available on any device at any time. If you don't have an internet connection, some instructors also let their students download course lectures. That's up to the instructor though, so make sure you get on their good side!
Be the first to add a review.
Please,
login
to leave a review
TikTok Marketing : le guide complet pour réussir !