Production Musicale avec Logic Pro X : le guide complet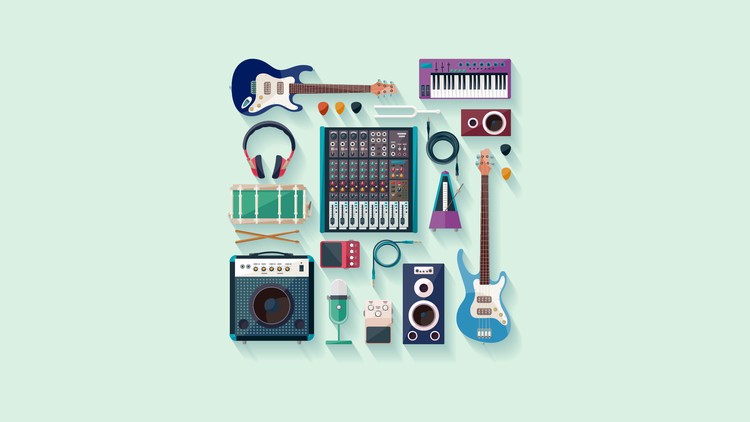 Le cours le plus complet sur Logic Pro X et la production musicale disponible sur Udemy France : interface, options, enregistrement, édition, workflow, mixage… nous allons passer en revu l'ensemble des étapes nécessaires à la création musicale.
SATISFAIT ou REMBOURSÉ 30 jours !
Hormis un tour détaillé de l'interface, nous n'allons pas passer en revue chaque menu, option et paramètres du logiciel. Nous allons directement passer aux outils vraiment pratiques qui permettent de créer ta boite à outil de producteur sur Logic Pro X.
Ce cours est construit pour vous donner de bonnes méthodes et tous les outils pour acquérir de nouvelles compétences en production musicale au sein de Logic.
Les bases de la production avec Logic Pro X
Comprendre l'interface
Connaitre les outils essentiels pour avancer vite, et bien
Apprendre les fonction d'édition avancées
Découvrir la puissance des instruments virtuels de Logic
Améliorer votre workflow, votre efficacité au sein du logiciel
Tout au long de ce cours, j'essaye de vous faire passer des concepts fondamentaux qui vont bien au delà de la seule utilisation de Logic Pro X. Des concepts essentiels pour être dans un bon état d'esprit, et comprendre certains des enjeux majeurs de la production musicale.
Bref, ce cours regroupe tout ce qu'il faut pour devenir un "Super Producer" avec Logic Pro X !
You can view and review the lecture materials indefinitely, like an on-demand channel.
Definitely! If you have an internet connection, courses on Udemy are available on any device at any time. If you don't have an internet connection, some instructors also let their students download course lectures. That's up to the instructor though, so make sure you get on their good side!
Be the first to add a review.
Please,
login
to leave a review
Production Musicale avec Logic Pro X : le guide complet