Parler anglais comme un anglophone – Speak English Better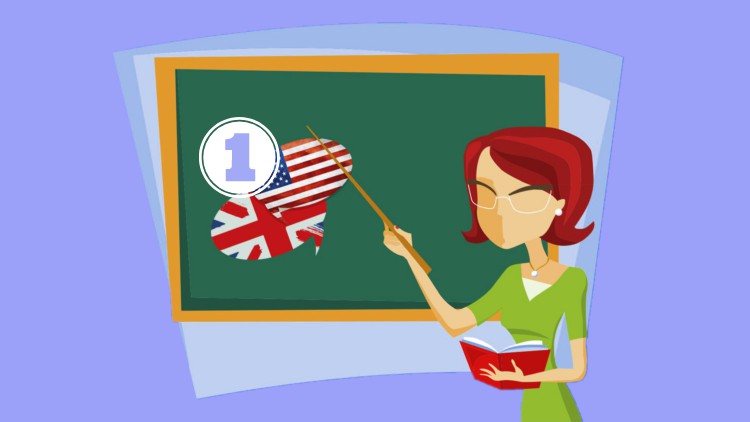 Avis des étudiants pour Parler anglais comme un anglophone – Speak English Better:
"J'ai adoré le déroulement du cours. Les explications sont claires et Jennifer donne toujours de bons exemples et nous fait pratiquer. Je le recommande à tous" -Sylvie
"Great English introductory course by Jennifer. I enjoyed the course and the way it was presented. I'm a french speaker and the course helped me correct my accent and being understood. I STRONGLY RECOMMEND IT." -Thierry 
======================================================================
L'accent français est charmant! Mais vous voulez être mieux compris quand vous parlez en anglais, n'est-ce pas?
Dans ce cours:
Astuces pour améliorer facilement votre façon de parler anglais
Apprendre facilement: Ce cours offre une méthode rapide et facile de réduction de votre accent, car il est adapté à votre langue maternelle.
C'est comme si vous étiez avec un tuteur privé à vos cotés!
Les leçons sont en anglais par une anglophone, mais certaines explications sont en français pour faciliter la compréhension. Vous pouvez régler la vitesse de la vidéo et ajouter des sous-titres en anglais à tout moment.
              Inclus dans ce cours:
Exercices pour pratiquer votre prononciation dans des situations de conversation
Des vidéos en anglais, sous-titrées en anglais pour mettre à l'épreuve vos capacités de compréhension orale.
Commencez aujourd'hui à réduire votre accent français avec de cours Niveau 1.
Avis des étudiants:
***** "Jennifer sait de quoi elle parle. Ca sent l'expérience. Merci Jennifer." -Marie-José
*****5 étoiles! "Merci Jenne, tes cours sont très clairs" -Basma
—————————————-
         The French accent is charming!  But you want to be better understood in English right?  Here is a course made specifically for you.  The lessons are in English but certain explanations are in French to help understand how errors occur when you speak English.  This course provides a fast, easy way to correct your English because it's tailored for your native language.
You can view and review the lecture materials indefinitely, like an on-demand channel.
Definitely! If you have an internet connection, courses on Udemy are available on any device at any time. If you don't have an internet connection, some instructors also let their students download course lectures. That's up to the instructor though, so make sure you get on their good side!
Be the first to add a review.
Please,
login
to leave a review
Parler anglais comme un anglophone – Speak English Better