Snapchat Master Class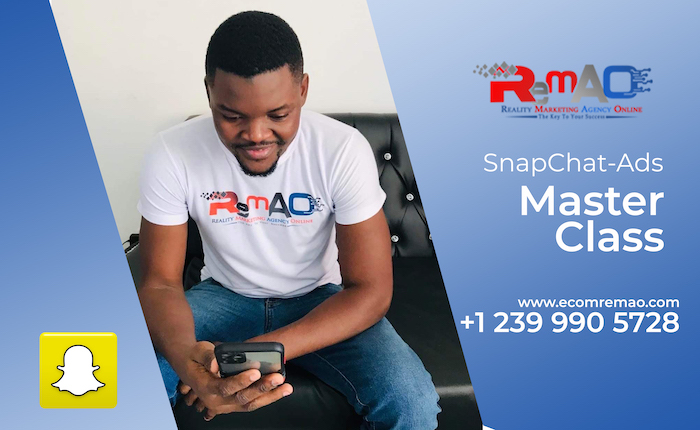 Description
Klas sa dedye a tout moun ki ta renmen apwann byen metrize snapchat ad pou devlope mak yo sou intènèt la oubyen pou vann sèvis yo a nenpòt antrepriz ki ta bezwen kreye piblisite sou snapchat.
What to learn?
Aprè master class sa tout etidyan ap an mezi pou itilize snapchat ad tankou yon ekspè.
ENTRODIKSYON
Snapchat ad
1
Kòman kreye yon BM snapchat avèk 2000$ prè?
2
Kòman byen striktire yon BM snapchat ?
3
Meyè estrateji pou reyisi sou snapchat ad
4
Kòman kreye e konfigire yon pixel snapchat
5
Kòman jere KPI ou nan ad manager snapchat?
6
Kòman trouve prodwi winner pou vann sou snapchat ads?
7
Kòman kreye kreyatif ki vann sou snapchat?
8
Kòman teste yon prodwi sou snapchat ads?
10
kòman kreye retagetin nan snapchat ad?
11
Kòman kreye odyans similè sou snapchat?
Scaling
1
Kòman scaler a 1000$ pa jou? (soon)
Etude de cas
Be the first to add a review.
Please,
login
to leave a review