Apprendre l'anglais de A à Z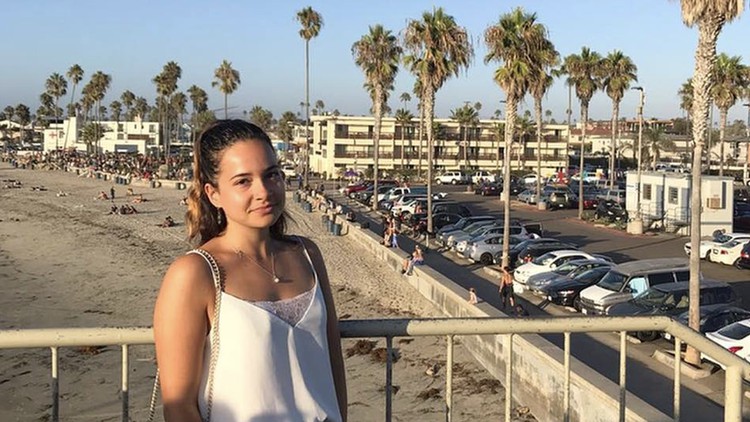 Hello à tous,
Je m'appelle Delphine, j'ai 23 ans et j'habite à Paris.
J'ai décidé de partir vivre 7 mois aux États-Unis afin d'apprendre l'anglais. A mon retour en France, j'ai continué à étudier l'anglais toute seule afin de le perfectionner.
Plusieurs personnes me demandaient souvent de les aider à apprendre l'anglais, car ils n'y arrivaient pas tout seul. J'ai alors eu l'idée de créer un groupe Facebook et une chaîne Youtube afin de pouvoir aider le plus de personnes possible à comprendre toutes les règles spécifiques en anglais et débloquer leurs peurs et leurs freins.
J'ai constaté que beaucoup de personnes avaient un très bon niveau en anglais, avec un vocabulaire très riche. Leur seul véritable difficulté était la construction de leurs phrases qui n'était pas correcte, ce qui rendait leur niveau d'anglais faible. Ainsi, j'ai décidé de créer une formation en ligne qui explique dans les détails toutes les règles afin de pouvoir parler couramment et éliminer toutes vos appréhensions pour vous exprimer en anglais.
Si tu n'as aucune notion en anglais, ne t'inquiète pas, tu peux participer à cette formation sans aucun problème. Il faut bien commencer quelque part et se lancer. Cette formation convient à tout type de personne (enfants, ados, étudiants, adultes, professionnels ou personnes âges), car c'est des vidéos simples à regarder et des exercices de mise en pratique.
Tu n'as pas beaucoup de temps et à peur de ne pas pouvoir suivre la formation en entier ? Ne t'inquiète pas, c'est une formation en ligne, ce qui signifie que tu peux la suivre ou tu veux et quand tu veux et surtout à ton rythme. Nous ne sommes pas pressés. Chacun met le temps qu'il a besoin pour apprendre une langue.
Alors qu'est-ce que tu attends pour te lancer ?
Et n'oublie pas, si tu as des questions, je suis la pour y répondre. N'hésite jamais 🙂
You can view and review the lecture materials indefinitely, like an on-demand channel.
Definitely! If you have an internet connection, courses on Udemy are available on any device at any time. If you don't have an internet connection, some instructors also let their students download course lectures. That's up to the instructor though, so make sure you get on their good side!
Be the first to add a review.
Please,
login
to leave a review
Apprendre l'anglais de A à Z