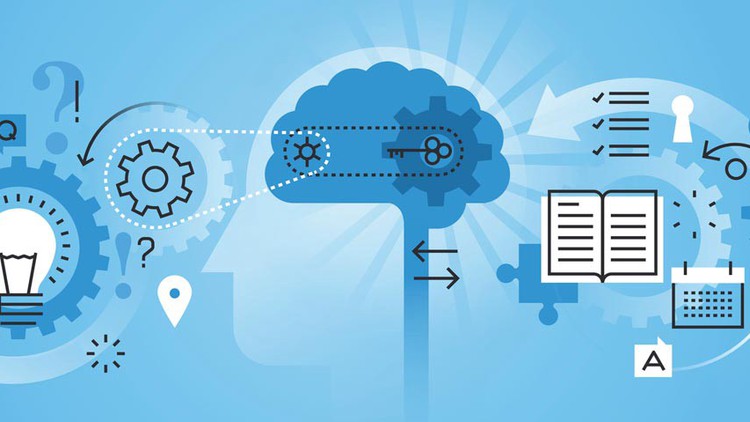 Cette formation a pour but de devenir un apprenant efficace en utilisant les stratégies et les techniques basées sur les dernières recherches scientifiques. Elle est axée sur la productivité, les stratégies d'apprentissage et la mémoire. Vous apprendrez des compétences que vous utiliserez pour le reste de votre vie.
Vous apprendrez des outils et des stratégies vérifiés pour travailler de manière intelligente et efficace, pour être plus performants et apprendre plus rapidement. Nous porterons un regard attentif sur l'utilisation de notre temps, limité et précieux, afin que nous puissions continuer à apprendre tout au long de notre vie, en utilisant les techniques et stratégies d'apprentissage adéquates.
Les sujets abordés sont :
Les techniques de mémorisation

La productivité personnelle

L'optimisation des performances

Les techniques d'étude et comment les améliorer

Comment mieux se concentrer et éviter la procrastination

Les stratégies d'apprentissage

L'état d'esprit et le cadre d'apprentissage

L'esprit critique

La neuroscience, neuroplasticité et entraînement du cerveau ou comment entraîner votre cerveau en utilisant les dernières recherches.
Chacun a des objectifs différents. Nous pouvons vouloir apprendre pour sa satisfaction personnelle, passer un diplôme, dans le cadre professionnel, etc. La beauté d'apprendre à apprendre est qu'une fois apprise, vous pouvez l'appliquer dans n'importe quel contexte tout au long de votre vie.
Lorsqu'il s'agit d'apprendre à apprendre, des techniques comme le mind mapping ou la lecture rapide ressortent souvent. Cependant, qu'est-ce qui fonctionne vraiment ? Qu'est-ce qui nous aide réellement à réussir dans un monde où nous avons de plus en plus d'informations à notre disposition, et de nouvelles choses à apprendre chaque jour ? Que vous souhaitiez vous qualifier de super-apprenant, de maître de la productivité ou de génie, la réalité est qu'il n'existe pas d'astuce facile. Il faut travailler dur, comme tout le reste, mais il y a des choses que vous pouvez faire pour éviter de commettre les mêmes erreurs que les autres. Aussi, vous ne trouverez pas de lecture rapide dans ce cours, car cela ne fera pas de vous un meilleur apprenant.
You can view and review the lecture materials indefinitely, like an on-demand channel.
Definitely! If you have an internet connection, courses on Udemy are available on any device at any time. If you don't have an internet connection, some instructors also let their students download course lectures. That's up to the instructor though, so make sure you get on their good side!
Be the first to add a review.
Please,
login
to leave a review